Andrews Blog Page for August, 2007
| Andrews Education & Research New Home Page | AndrewsBlogHomePage | January 2005 | February 2005 | March 2005 | April 2005 | May 2005 | June 2005 | July 2005 | August 2005 | September 2005 | October 2005 | November 2005 | December 2005 | January 2006 | February 2006 | March 2006 | April 2006 | May 2006 | June 2006 | July 2006 | August 2006 | September 2006 | October 2006 | November 2006 | January 2007 | February 2007 | March 2007 | April 2007 | May 2007 | June 2007 | July 2007 | August 2007 | September 2007 | October 2007 | November 2007 | December 2007 | January 2008 | February 2008 | March 2008 | April 2008 | May 2008 | June 2008 | July 2008 | August 2008 | September 2008 | October 2008 | November 2008 | December 2008 | January 2009 | Archives |

---
Thursday, August 2, 2007

-- Here are several recent posts I started:
1) AA Christian/Biblical Roots
2) Learning to Listen and Take Advice
Read my daily devotions from: 1) My Utmost For His Highest, 2) Daily Reflections, 3) Our Daily Bread
Just started reading The Imitation of Christ, by Thomas A. Kempis, published in 1418. Here is an excerpt: "For what would it profit us to know the whole Bible by heart and the principles of all the philosophers if we live without grace and the love of God? Vanity of vanities and all is vanity, except to love God and serve Him alone."
"It is vanity to love what passes quickly and not to look ahead where eternal joy abides."
Joined KeyLife Forums -- Check this out, another hoax circulating, claiming that Mars will appear as large as the moon, to the naked eye! Read all about the story at MarsBigAsMoon-Snopes -- MarsHoaxReturns (Sky&Telescope) --


Friday, August 3, 2007

-- Picked up Dara at the YMCA. He had a great time at Camp Jack Hazzard. We all went to Celebrate Recovery. I ate five pieces of pizza! Here are some Creation links: 1) DidAmericanIndiansSeeWingedDinosaurs?, 2) DinosaursAndManCoexisted, 3) AcambaroMexico-DinosaurFigurines, 4) DinosaurFigurinesAcambaroMexico --


Saturday, August 4, 2007

-- Joined a new forum: Christian-Forum.net -- Days of creation links: 1) NecessityBelieveSixLiteralDays, 2) GapTheory-ChristianAnswer.Net, 3) HowLongWereTheDaysOfGenesis?, 4) TheCreationOfTheWorld:SixLiteralDays, 5) SixDaysOfCreations-MiddletownBibleChurch, 6) SummaryEvidenceLiteral24-HrCreationDays, 7) LiteralSix-DayCreationLocalChurch
The Christian Forums has a list of many devotionals you can read online at ChristianForumsDailyDevotionals --
Reading from Imitation of Christ:

"Many words do not satisfy the soul: but a good life eases the mind and a clean conscience inspires great trust in God."


I created a new topic at my forum, Daily Devotions -- Joined two new forums: 1) ChristianityBoard, 2) Christian'sCorner -- I signed up for free blogging at vja4him.34god.com/blogs/ -- Created my own blog at VPraizeBlogger, blogs.praize.com/vja4him --


Sunday, August 5, 2007

-- Daily devotional reading: 1) Our Daily Bread, 2) Imitation of Christ, 3) My Utmost For His Highest, 4) Upper Room. I created another new blog, vja4Him'sBlog (at Christian'sCorner) --
The kittens at Nirvana are full of energy, wrestlinjg, biting, fighting, flipping and flopping all over the place, climbing, rolling around, playing ..... pipes are broken at work, water is flooding everywhere!
Excerpts from Imitation of Christ: "Who is forced to struggle more than he who tries to master himself? This ought to be our purpose, then: to conquer self, to become

stronger each day

, to

advance in virtue

."
"A

clean conscience

and

virtuous life

ought always to be preferred. Many often err and accomplish little or nothing because they try to become learned rather than to live well."
"If men used as much care in uprooting vices and implanting virtues as they do in discussing problems, there would not be so much evil and scandal in the world, or such laxity in religious organizatiions. On the day of judgment, surely, we shall not be asked what we have read but what we have done; not how well we have spoken but how well we have lived."
From daily devotions in Our Daily Bread: Compare spiritual therapy with physical therapy. We need to

allow God to stretch us

, sometimes causing discomfort, allowing us to gain a wider range of motion (use, ability). Stretch those spiritual muscles! God's grace is sufficient for us.

His strength is made perfect in our weaknesses

(

2 Corinthians 12:9

). Get a good stretch .... to strengthen your spiritual life! Our faith is stretched by exchanging our weakness for God's strength.


Monday-Wednesday, August 6-8, 2007

-- Helped Larry move after court hearing. Went to Sacramento with Mike, so he could catch his plane to New York, and I could drive his van back to Modesto. I finally figured out how to install Classic on my computer! Had to dig out the old disk with Classic, so now I can access my old family history files. We have a new roommate! Praise God. Lord, bless our home to more Christ-like ..... and glorify you with our lives ..... Got Benny registered for school. Started the process for Dara .... Have to get a notorized document .....


August, 2007

-- Boys enjoyed camping with the YMCA. They went on a wilderness hike and two-night campout under the stars, with no tent! When Benny was on the wilderness campout, it rained on them! They had to sleep under a tarp. Dara was invited back next year. The counselor wants Dara to work at the camp, and maybe help with the counseling!


Thursay, August 9, 2007

-- Went riding bikes with Benny. Dara worked out at the club. Our new roommate started moving her stuff in.


Saturday, August 11, 2007

-- Haven't been keeping up with my blogs for awhile. So much has happened ..... Spent lots of time searching and preparing for another place to live .... We are still unpacking .... Now our new roommate is busy unpacking .... So, our new home is like a storage unit, with boxes of stuff all over the place!
Mike is in New York. Will be back with us soon. We have a full house now ..... My garden is really taking off ..... Looks like we will have pumpkins, squash, and maybe watermelon! Most of the pepper plants are doing very well. Most of the tomato plants are not doing very good .... Only about four or five (out of about 20) tomato plants look like they will survive to maturity. Have to water my garden every two days. Benny has been helping out with the watering. Need to fertilize again. Will have to show Benny how to mix up the Miracle Grow.
Been fighting problems with ants, both inside and outside. Had to spray with Ortho Household Defense, which seems to be working ok. Had to evict our guest, Bill. Hopefully he will be gone very soon ....

Daily Devotions: Imitation of Christ, by Thomas A. Kempis

"How quickly the glory of the world passes away! If only their lives had kept pace with their learning, then their study and reading would have been worth while."

"How many there are who perish because of vain worldly knowledge and too little care for serving God. They became vain in their own conceits because they chose to be great rather than humble."

Chapter Four:

"Do not yield to every impulse and suggestion but consider things carefully and patiently in the light of God's will."



Sunday, August 12, 2007

-- Emerald Valley Intergroup (AA Literature and Links) -- Sobriety Calculator! --

Went to the men's meeting at the Redemption House. What a blessing! Thank you Jesus!! Paul changed the locks for us, then went to church. Vern came over today to get Bill's stuff. Vern and I had a good time chatting for about an hour and a half. We have our living room back, and relax in peace once again! Praise God. Jovita and I had a good chat for about an hour. She is getting settled in.



Monday, August 13, 2007

-- Listening to Dr. J. Vernon McGee on the book of James. Here is the link to download the teachings: Thru The Bible --



Saturday, August 18, 2007

-- Here are some pictures I took of my garden this morning:


Above left: peppers -- above right: more peppers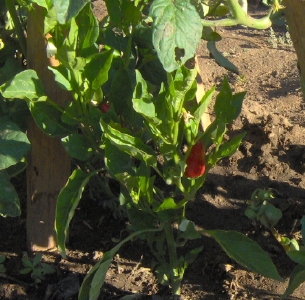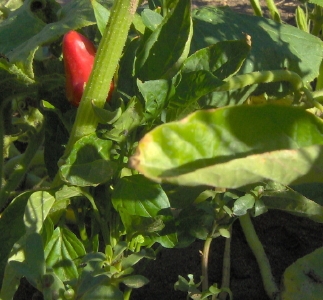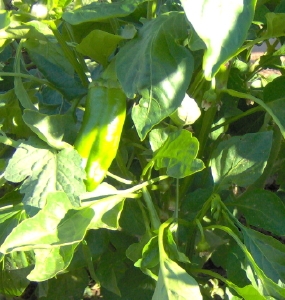 Above left: red peppers -- above right: more peppers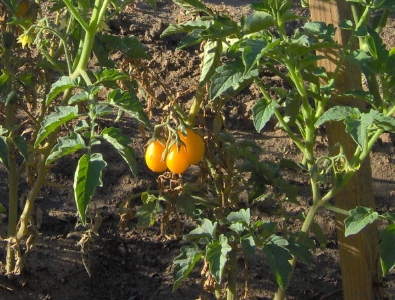 Above left: yellow squash -- above right: pear tomatoes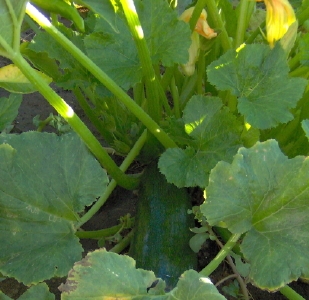 Above left: squash -- above right: more peppers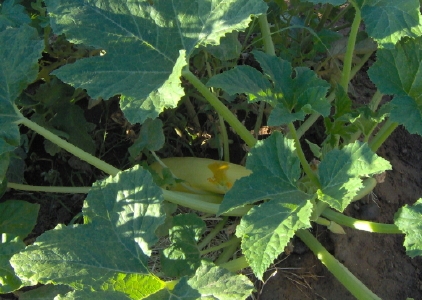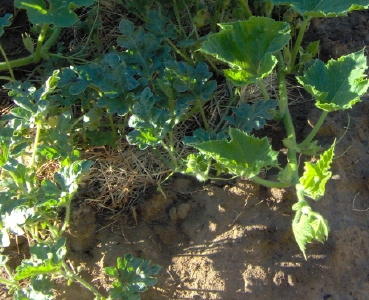 Above left: yellow squash -- above right: watermelon

Here is another new webpage I created -- Andrews Family History Documents --



Tuesday, August 21, 2007

--- Daily devotions from the Imitation of Christ -- "Do not open your heart to every man, but discuss your affairs with one who is wise and who fears God. Do not keep company with young people and strangers. Do not fawn upon the rich, and do not be fond of mingling with the great. Associate with the humble and the simple, with the devout and virtuous, and with them speak of edifying things."
"We ought to have charity for all men but familiarity with all is not expedient. Frequently we think we are pleasing others by our presence and we begin rather to displease them by the faults they find in us."
I have 9,850 days clean and sober! Could not have made it this far with God's grace. Jovita picked one big squash from my garden!



Scripture for today:

Proverbs , "


Psalm

, "








---
You are visitor #
Staple Office Supplies
If you have any links you would like to see on my website, or want to report any bad links, contact the >> Webmaster
Andrews Blogpage first created Thursday, July 21, 2005 ~ This webpage last updated Friday, November 24, 2006
Andrews Research & Education website ALWAYS UNDER CONSTRUCTION ! visit again soon ! Thanks !